Gift Certificate

Specials

Relax and Rejuvenate One Hour Massage
$70
3 One Hour Therapeutic Massage Pack
$234
These Gift Certificates can be mailed to you or a recipient, or picked up at my office. Please email me at happy@reddingmassage.com with instructions; 1. Your mailing address or 2. A recipients mailing address and from who or 3. Email or call me (530-226-5262) for a time you would like to pick up the gift certificate.
I am Certified in the Following Massage Modalities
Deep Tissue
Deep Tissue
Deep Tissue Massage penetrates the deeper layers of the muscle and connective tissues to help relieve chronic pain, releases toxins, spasms and tension.
Relaxing Swedish Massage
Relaxing Swedish Massage
A classic Swedish Massage using a variety of techniques.
Great for increasing circulation, improving skin tone and soothing tired muscles.
Myofascial Release
Myofascial Release
A soft tissue therapy for the treatment of skeletal muscle immobility and pain. Aims to relax contracted muscles, improve blood and lymphatic circulation.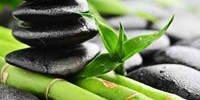 Reflexology
Reflexology
Techniques based on the ancient Oriental theory that different zones of the feet correspond to individual parts of the body, focusing on the feet and lower legs.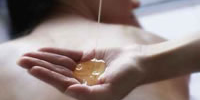 Lymphatic Drain
Lymphatic Drain
Manual lymphatic drainage is slow light circular motions to help activate the lymphatic pump within the vessels, eliminating wastes and toxins via the lymph nodes.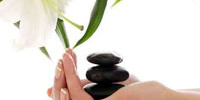 Aromatherapy Massage
Aromatherapy Massage
Utilizing blends of therapeutic essential oils and aromatic plant oils through massage to create calm, induced vitality, pain reduction, enhancement of short-term memory.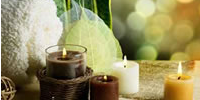 Structural Integration Bodywork
Structural Integration Bodywork
Utilizing blends of therapeutic essential oils and aromatic plant oils through massage to create calm, induced vitality, pain reduction, enhancement of short-term memory.
Redding Massage Therapy Prices
Quality Massage Makes a Difference

Don't let Stress Control Your Life
Stress can affect your life in a number of different ways. When you allow stress to control your life, you may find yourself unhappy and possibly even physically ill, as studies have shown that high stress levels can affect your immune system.
In an ideal world, people would get rid of all of the stress in their life. Unfortunately we do not live in an ideal world and it is virtually impossible to get rid of all of the stress that exists in your world.
Massage relieves mental stress and anxiety by providing the benefit of therapeutic touching that helps a person in pain. Research shows that even touch lasting for less than 1 second has the ability to make people feel better. Obviously, an hour-long touch provided by massage has to make you feel good! ~Art of Touch – Redding Massage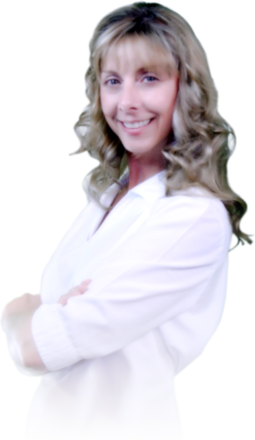 Read what my clients are saying about Art of Touch – Redding Massage
While vacationing I somehow injured my shoulder. There was pain in the rotation of it and I could not fully extend my arm upwards. Immediately upon return I called T.C. and she promptly began working on it. Within 1.5 hours I had 90% mobility and near zero pain. Today 24 hours later the shoulder is feeling great and I have full mobility.
TC combines knowledge of physiology, listening skills and observation of patient to make an accurate assessment of needs. Then she is able to provide the healing massage therapy that the client needs. The outcome is always excellent!
I've had problems with muscle spasms in my neck and back with flares up every now and then. Even when everything is OK, I still feel "knotted"! Found TC and WOW what a difference!!! She uses just enough pressure to work out the problem areas, but NOT painful! She can tell where the kinks are and how to relieve them. I felt fabulous after the first visit. I now have scheduled weekly visits for the next month! Thanks, TC – you are amazing!
TC was wonderful!! My husband heard about her from a friend and bought me a gift card for Christmas. It took me til August to use it because I've had a couple less-than-satisfactory massages from other places. I was pleasantly surprised by how comfortable I was with TC. She was engaging but not overly talkative, which was perfect for me. Technically, the massage was great! I will absolutely go back and have already recommended her to others!
I've been to several massage places and she was the best. Very knowledgeable, very peaceful, very friendly.
The most knowledgeable person you will ever meet in this field. She cares about your well-being and explains what needs to be done to give you the best relief. Most massages I've had in the past you feel the person is just going through the motions without actually helping you. TC is one of a kind and you won't be disappointed.
Have had a lot of massages. Have had a few massages to heal the hurt. This was the best. what a great experience. She knew where and why it hurt without my input. A real expert.
Once again TC to the rescue. Between the weather &being out of Cymbalta for the past 4 days, my body & I were not happy. A good massage focusing on all the "boo-boos" was just what I needed. I know who to see for relief, my partner in battling relieving the pain is always TC. She sees where it hurts I am sure & after 9 years I know who I can trust to help me find some relief. Hugs TC, I am so thankful for you.
TC does great massages. I told her I was having migraines and she went to town. My pain level is much better now, thanks to TC.
TC always seems to know what I need the most. She is gifted and I consider myself very fortunate to have found her.
3609 Bechelli Lane – Ste J Redding CA 96002
(530) 226-5262